How Do You Rank In Search Results?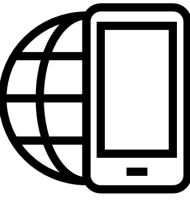 INTERNET MARKETING
By using Social Media, Google Plus Local Optimization, and Citation Building, Get Found In Town develops affordable and successful Local Search & Social Media marketing plans tailored to reach your target customers.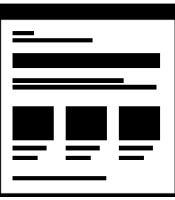 RESPONSIVE WEBSITE DESIGN
All our websites are built on the WordPress framework. which allows easy editing of additional pages and content. In addition, our sites are mobile responsive for any device that your site is viewed upon.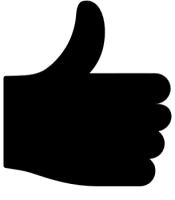 REPUTATION MANAGEMENT
We help you Monitor, Manage and Improve your online reputation. Find out what customers are saying about your business on review sites and social media. Encourage customers to share POSITIVE experiences.
Why Choose Get Found In Town?
Citation building
Monthly reports and consultations
All Websites are Fully Responsive Design
Blogging & Copywriting
Social Media Marketing Management
Review Building & Monitoring
Don't wait until the lights go out......get ahead of your competition
Call 941-312-1130 to get started now!
Some of Our Happy Clients
How local consumers find you -
Impactful Mobile Responsive Websites
WordPress websites have an admin panel that will allow you to update your own content without web design coding knowledge. This puts the control in the clients hands, not some offsite tech person. This gives you independence to update content with minimal cost. With our library of WordPress plug-ins, we can create the ultimate SEO friendly website.
Local Internet Marketing Expertise
We have helped hundreds of businesses across America optimize their Google+ Local listing for maximum results. As part of your overall Internet Marketing strategy, we also utilize and ensure your Bing Local and Yahoo Local listings are also up to date and relevant.
Reveiw Monitoring and Responding
We not only monitor what people are saying about your business online, but we respond to both negative and positive reviews on a variety of review sites.
Citation Building
Citations are defined as "mentions" of your business name and address on other webpages, even if there is no link to your website. An example of a citation might be an online yellow pages directory where your business is listed, but not linked to.
5 SEO secrets you'll be surprised you didn't know​

5 SEO secrets you'll be surprised you didn't know
http://thenextweb.com/insider/2016/09/11/5-seo-secrets-youll-surprised-didnt-know/#gref​

by John Rampton — 22 hours ago in Insider
Complete Guide to SEO
Credit: Shutterstock

Getting your site to rank in Google can be a tough slog. It requires knowledge of current ranking factors, as well as the time and ability to optimize your content for those factors.

Any SEO hacks or "secrets" you can figure out can also go a long toward helping you. While Google doesn't generally let us in on high-level SEO secrets, there are some strategies we know – both from the research and from Google themselves – about ways to boost rankings.

This post will look at five SEO "secrets" you may not have thought of that can help get your content ranking sooner than you might think.
You need to create content for people who can give you links

Link building isn't dead. Not by a long shot.

While many old-school SEOs believe that link b

Amazon provides a vehicle for home improvement business owners, for getting in front of the millions of people that search for products on Amazon. This is available to contractors, plumbers, electricians, air conditioning companies and more! GFIT can help you set up your Amazon Storefront!

SEO and Review Scammers Shut Down By Yelp

By Yelp, Darnell Holloway, Business Outreach

We recently heard reports from business owners about a company called YelpBooster (aka YelpMotion) purporting to sell five-star Yelp reviews and first-page placement in search engine results. The company's solicitations were extremely misleading. Even worse, they suggested falsely they were affiliated with — or even calling from — Yelp. We took aggressive action to shut down this fraudulent company and were successful.

However, there are still plenty of third-party companies offering to remove bad reviews, recommend certain reviews, or boost your ratings for a fee. If you're wondering how these companies can possibly make good on this offer, the answer is simple: they can't. Consumer trust in Yelp reviews is what keeps people coming back to the site and mobile app to find great businesses like yours. Which is why people have never been able to pay Yelp or any third party to alter or remove their reviews from the site. Beyond that, br

Nice article explaining content marketing!

6 Content Marketing Lessons for Beginners
According to recent research, 88 percent of B2B and 76 percent of B2C marketers are doing content marketing.
By AJ Agrawal
CEO, Alumnify

Ever since the age of digital marketing began, content marketing has become a signature outbound strategy. According to Content Marketing Institute's latest research, 88% of B2B and 76% of B2C marketers are doing content marketing.

According to Assignment Masters, a company providing essay writing services, as the strategy becomes more popular every year, more marketers are joining the trend. If you're a beginner at content marketing, here are 6 important lessons that can jumpstart your campaign's success.
1. What Content Marketing Is and Isn't

There are a lot of different ways to reach your audience on the internet, so some get confused about which strategy is which.

Content marketing essentially involves creating relevant content that offers value to your target market audience, which you then distribu

This offers some great tips to enhance the marketing power of your website!

This offers some great tips to enhance your marketing power of your website!

Local Search Launches on Facebook

Facebook is now entering the arena of local search for businesses. This could be another contender for Google, Yelp, Trip Advisor and others. Does you business have a great facebook presence? Could this be a way for facebook to convert the over 45 million small business page owners into advertisers?

Who uses Google+ anyway? More people than you might think

By: Matt Rosoff
http://www.businessinsider.com/google-demographics-2015-11?&platform=bi-androidapp

Yesterday, Google announced yet another revamp of its social network, Google+. The company has been trying all sorts of things since Google+ failed to really take off, and yesterday's revamp adds topical collections of posts and interest groups.

So who uses Google+ anyway? According to research released in October by GfK MRI, compiled here by Statista, more people than you might expect. The firm conducts a continual survey of 25,000 U.S. adults, and found that 17.8% of them report visiting Google+ at least once during the last 30 days, with the highest penetration (22.6%) among 25-to-43-year-olds. These people aren't necessarily visiting Google+ to post or read posts — there are other ways to enter the site, such as by clicking a member's profile on Gmail.

Regardless, Google+ has about one-third the user engagement in the U.S. of Facebook, which is visited by over 60% of U.S. adults

Google now letting consumers search restaurants by star review rating!

Have you checked out how your website looks on a phone. Over 50% of the search one Google is made on devices with screens less than 6 inches!

We have been working with our clients to cultivate reviews for SEO purposes and the TRUST value that consumers place on these reviews. This is great information for local businesses.
Heather Brooke
"Our printing press is the Internet. Our coffee houses are social networks"